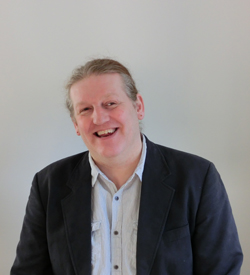 Hi, welcome to my website. If you've got this far you may already realise that I am a Voice-Over artist and EFL Teacher. My background is in EFL Teaching and Translation, but I stumbled into voiceover work and narration in particular in 2013, and discovered that a) I loved doing it, and b) people really seemed to like what I recorded, Consequently I have been doing it ever since.  Since I first began recording while living in Spain (recording English language Audio for a tourist trail in Granada, Andalusia), I have been involved in a radio production for the Canadian Broadcasting Corporation, performing the translations of interviews with people from locations situated along the Pan-American highway, I have voiced numerous Audiobooks, both Fiction and Non-fiction (details may be found within this site), several audio dramas, as well as audio for video games, tourist guides, material for radio broadcast and corporate voiceover.
Feel free to look around, either just scroll down or follow the specific links. There are pages of information regarding my work as well as links to the various sites where you can buy them (should you, of course, be so inclined).
If you would like to listen to some of my audio, check out some of the samples posted below, or follow any of the links related to any of my audiobooks as samples of each book are posted by the retailer.
Please feel free to use the contact form below for any queries.
Showreel samples